Dhall Lentil Tomato Curry Recipes
DHALL (LENTIL & TOMATO CURRY)
Make and share this Dhall (Lentil & Tomato Curry) recipe from Food.com.
Recipe From food.com
Provided by Ninna
Time 1h20m
Yield 6 serving(s)
Categories Curries
Steps:
Combine in pan lentils, salt, curry powder, undrained chopped tomatoes, onion and water.
Bring to boil, reduce heat, cover, simmer 50-60 minutes, or until lentils are tender.
Pour half the mixture into blender, blend on medium speed 30 seconds, repeat with the rest of the curry, stir in garlic & oil.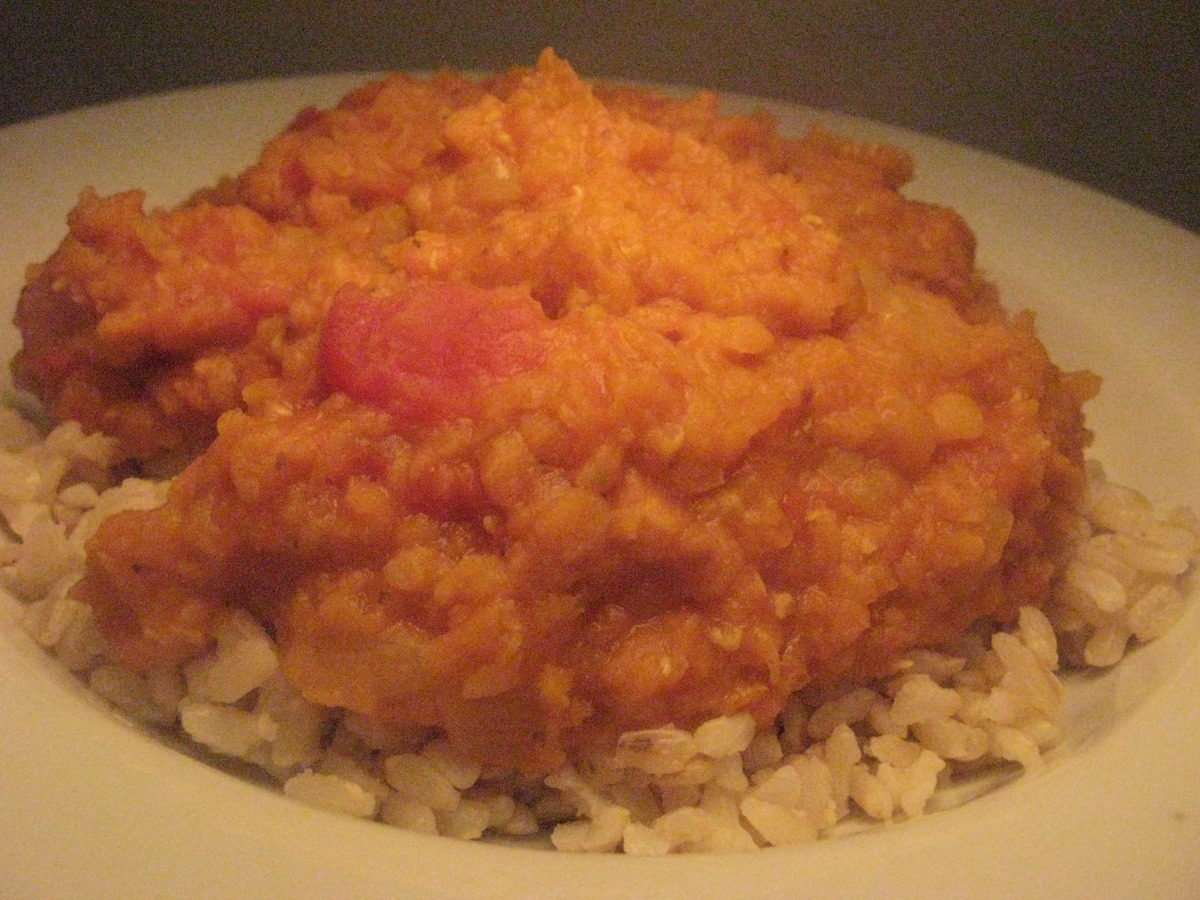 Number Of Ingredients: 8
Ingredients:
250 g red lentils (8oz)
1 teaspoon salt
1 tablespoon curry powder
1 (400 g) can canned whole tomatoes
1 onion, roughly chopped
2 1/2 cups water
1 garlic clove, crushed
2 tablespoons oil
---
More recipes about dhall lentil tomato curry recipes recipes
Recipe From : veganrecipeclub.org.uk
Add the tomatoes, curry powder and ginger from Stage II ingredients to the pan. Stir in well, bring to the boil again and simmer for another 10-15 minutes. Add the greens a few minutes before the end. When the lentils are completely soft, add the lemon juice and stir well. ...
Show details
Recipe From : taste.co.za
Heat the oil in a pan and sauté the onion, garlic, ginger, chilli, tomato, lemon juice, turmeric, masala and cumin until the onion is soft. Add the onion mixture to the lentils, mix well and cook for a further 15 minutes. Serve with steamed dumplings (idombolo) or rice. Cook's note: "My late mom, Rose Mabena, raised us four kids on her own. ...
Show details